Banqueting & Events
Experience, reputation, elegance, and style...
The four good reasons for choosing the Crowne Plaza Dublin-Blanchardstown as the perfect venue to celebrate your special event, Gala Dinner, or Wedding Day. With more than 30 years of combined international experience in banquets, weddings, and large events; the Crowne Plaza team's skills and experience in service, food, design, and customer care ensures that you and your guests will enjoy both the superb facilities and exceptional world class service one would expect from such a prestigious name.
Since introducing the international Crowne Plaza brand to Ireland, our Irish hotels are now widely regarded as a national and international benchmark for design and service excellence. Awards and recognition from industry peers and the testimonials from our customers continue to praise and recognize the standards of food, service, and innovation that we consistently deliver.
Accommodating banquets and events from 100 to 400 guests, the Crowne Plaza Dublin-Blanchardstown Ballroom offers the comfort, luxury, and style that is to be expected from a world class venue.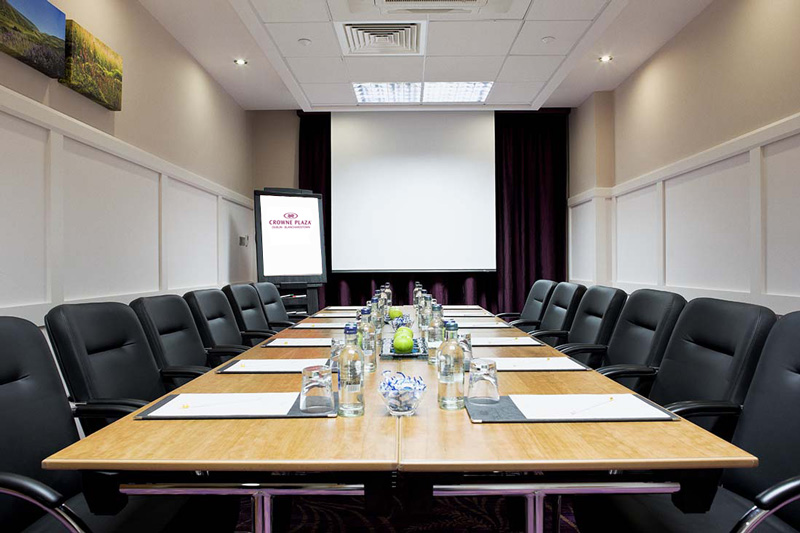 ---
Contact Details
Events Co-Coordinator T. +353 (0)1 897 77 77 or D. +353 (0)1 897 77 23
Email: [email protected] Address: Blanchardstown, The Blanchardstown Centre, Dublin 15.