Clontarf Castle Conference Hotel
To be extraordinary, you have to go beyond the ordinary...
Clontarf Castle has seen generations of celebrations played out within these historic walls, a building where the richness of the old enriches the new.
Whatever your event, from private dining in the intimate setting of the Tower Suite, a board meeting in the Norman Suite, a residential conference in the spectacular setting of the Great Hall, a strategy meeting in the wonderful Viking Suite or a luxury car launch with the stunning castle facade as a backdrop, Clontarf Castle Hotel offers unrivalled facilities within this unique historic setting.
Our dedicated Conference & Events Team never organise just another event; achieving typical standards is not enough. We want to surpass your expectations.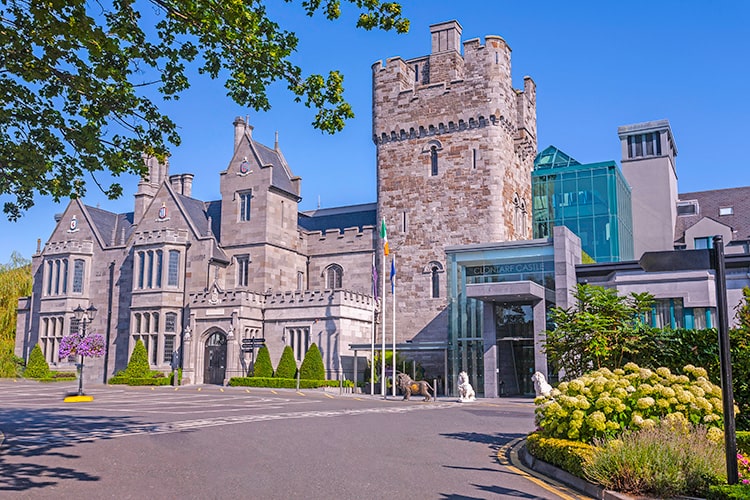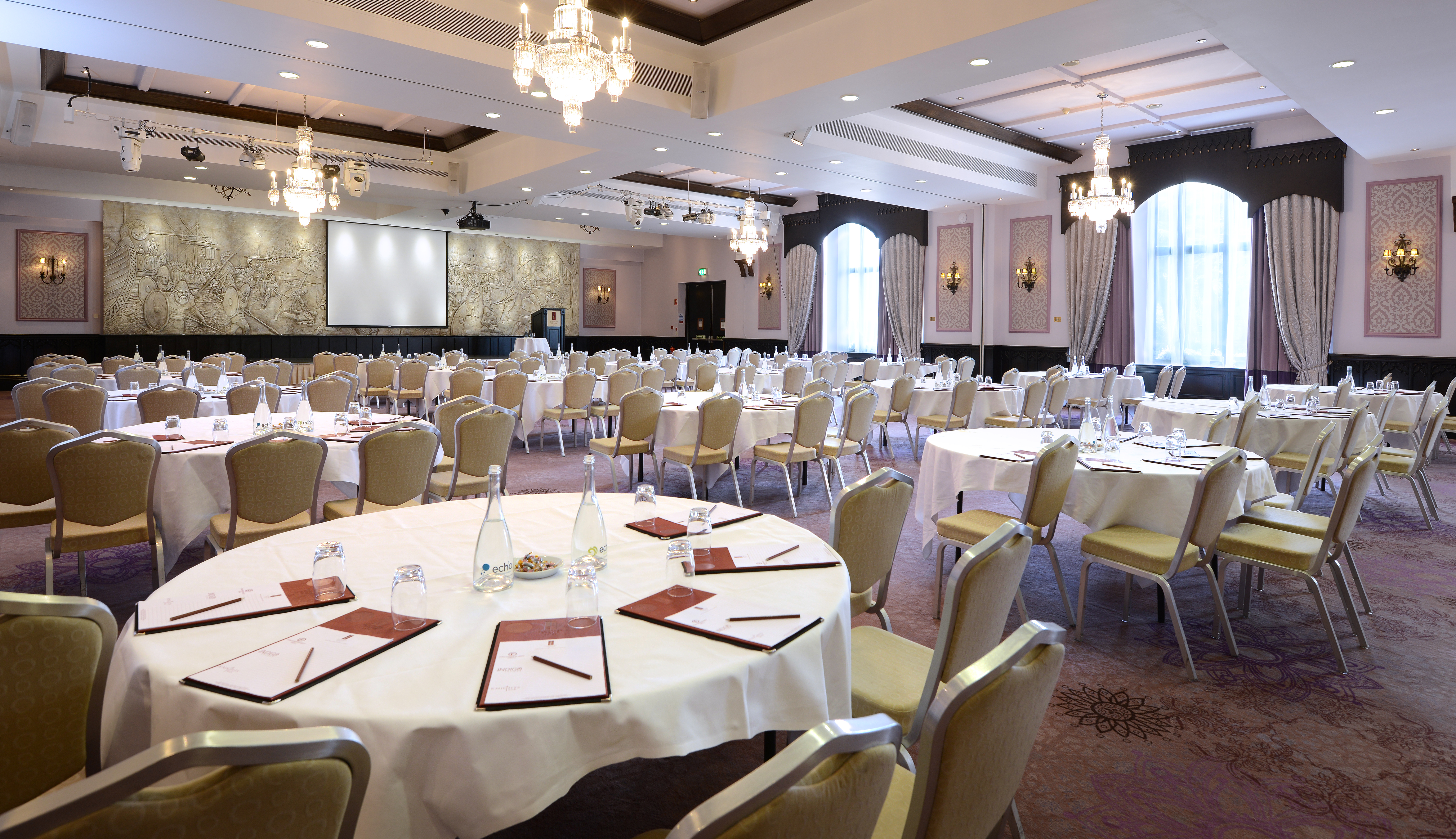 Great Hall
As the name suggests, the Great Hall is truly a superb venue, it is fully self-contained with its own private foyer/reception area which is ideal for delegate registration & refreshments. With dramatic high ceilings and an abundance of natural daylight, there is also a wonderful plaster frieze of the Battle of Clontarf linking in the rich history of the Castle. The Great Hall also has complimentary 100MG Wi-Fi, blackout facilities and an integrated screen, data projector and PA system with microphone.
Viking Suite
Newly re-decorated in a warm silver & purple colour scheme, the Viking Suite is a flexible conference space that can be used as one large room or three separate meeting spaces. It can accommodate up to 120 persons in the full room.
Furnished with the very latest technology, the suite has an abundance of natural light and a lounge area suited to either conference registration or refreshments.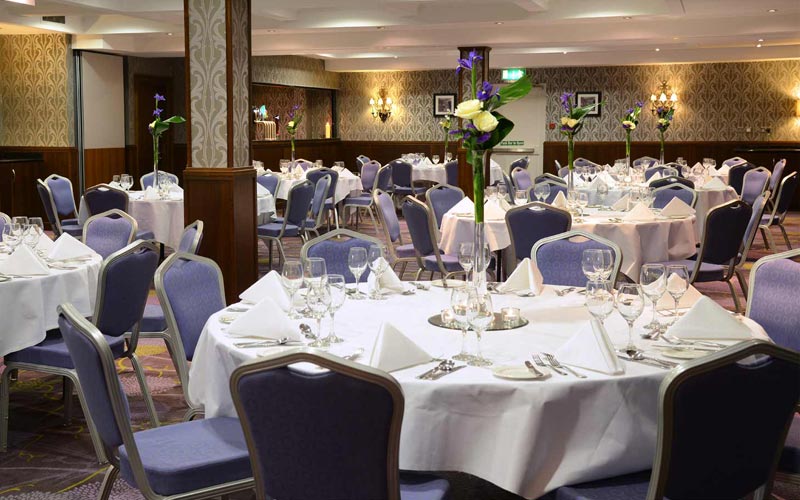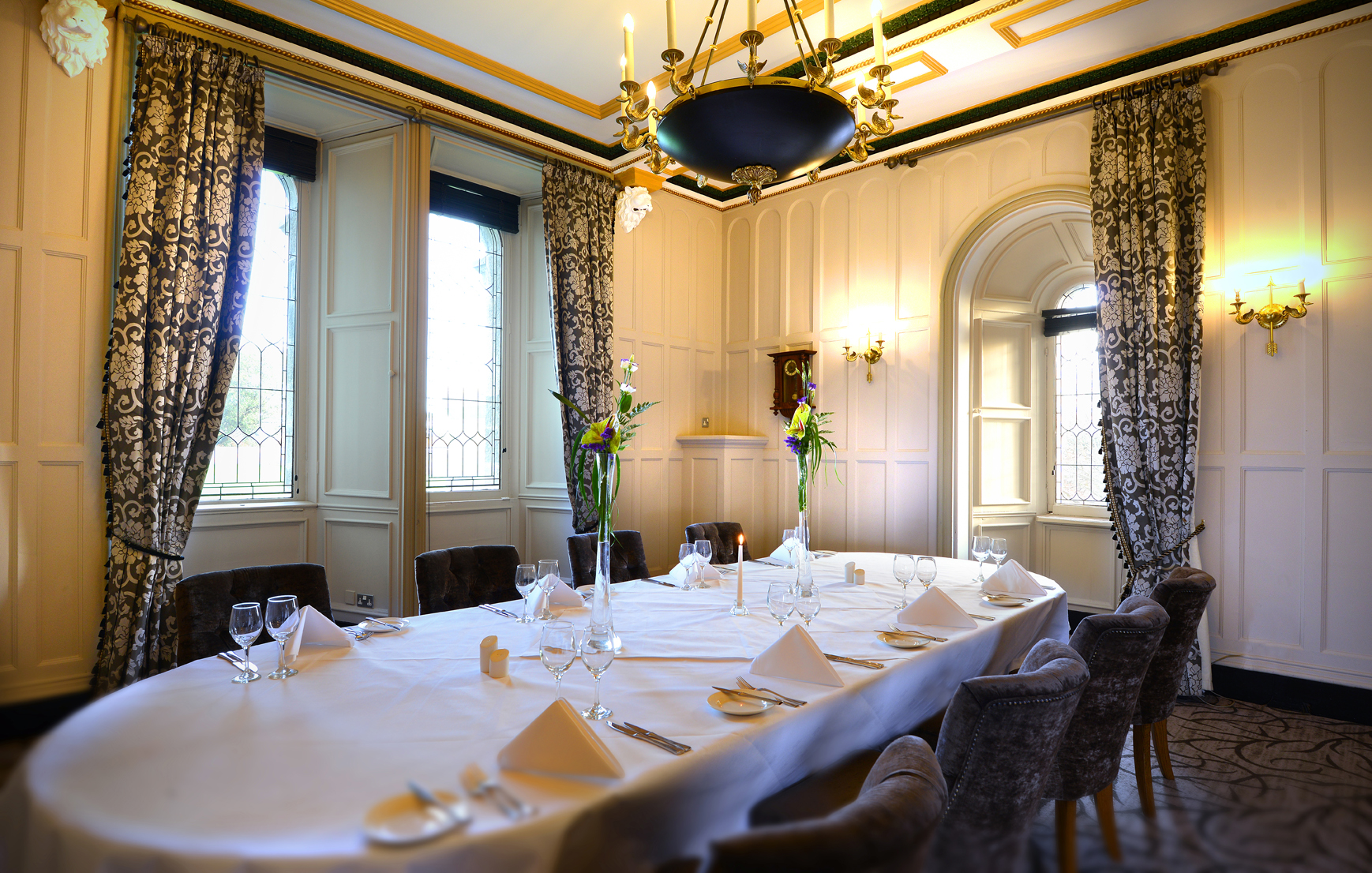 The Tower Suite
Located in the original tower of the castle, the Tower Suite is a beautiful room with wonderful stained glass windows and ornate ceilings. If you are organising a private dining or executive board meeting, this is the perfect space.
Norman Suite
Newly re-decorated in a warm silver & purple colour scheme, the Norman Suite is ideal for a meeting or conference of up to 25 persons boardroom style or 50 persons theatre style.
---
Contact Details
Events Co-Coordinator T. +353 (0)1 833 23 21
Email: [email protected]. Address: Clontarf Castle Hotel , Castle Avenue, Clontarf, Dublin 3, Ireland