Clontarf Castle Conference Hotel
Extraordinary events call for extraordinary venues, and that is what Clontarf Castle Hotel is all about.
Our unique 12th century castle hotel combines the history & charm of a bygone era with glamorous interior design and 21st century facilities.
Our dedicated Conference & Events Team never organise just another event; achieving typical standards is not enough. We want to surpass your expectations! We're the experts you can count on to make your event a success. Our team approaches every event, large or small, with a dedicated focus, providing you the comfort level you deserve. Each of our unique conference & banqueting rooms offer the latest technology, coupled with unobtrusive service, to create a unique and sophisticated environment catering for up to 600 delegates.
Clontarf Castle Hotel's meetings & events facilities comprise 7 state of the art, air conditioned conference suites with natural daylight. We can accommodate meetings from 2, right up to 600 delegates. All meeting rooms offer the latest technology, coupled with unobtrusive service, creating the perfect castle venue for all of your needs.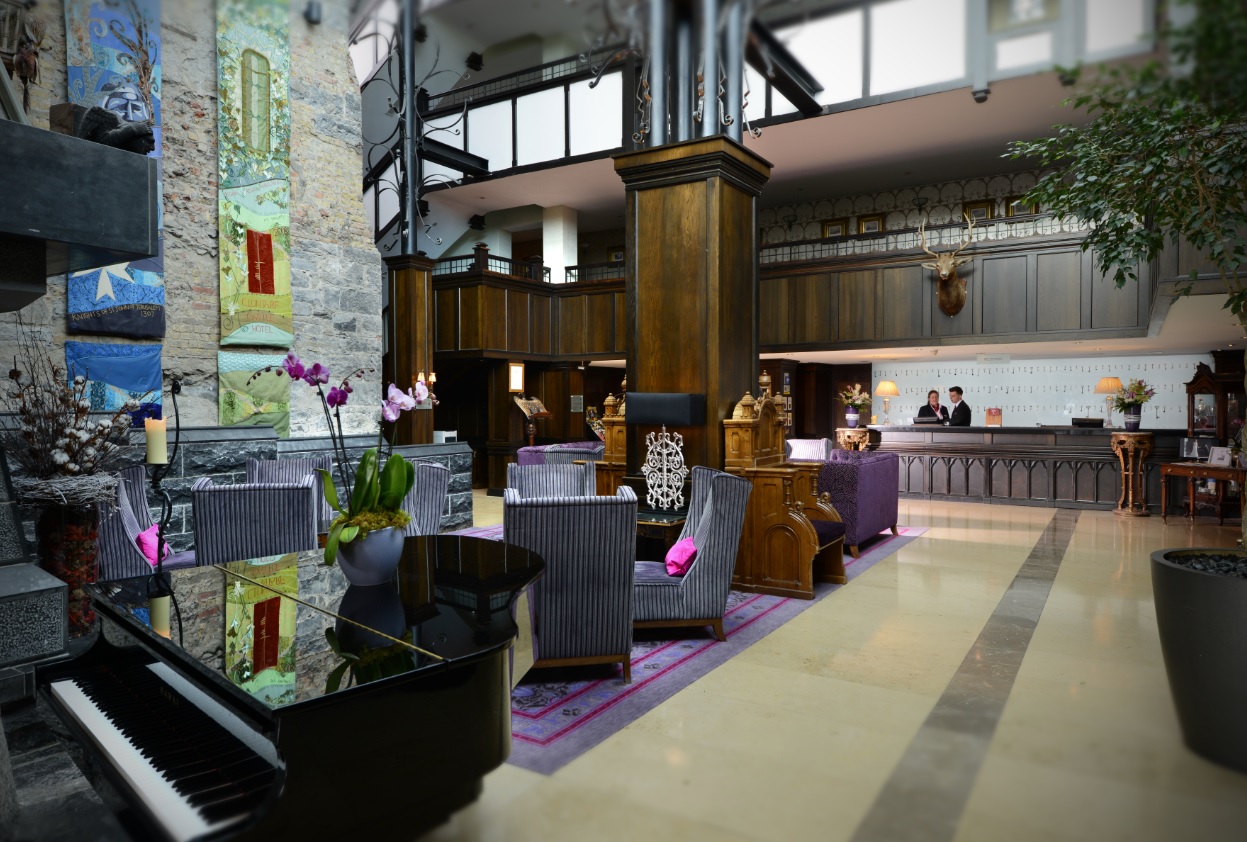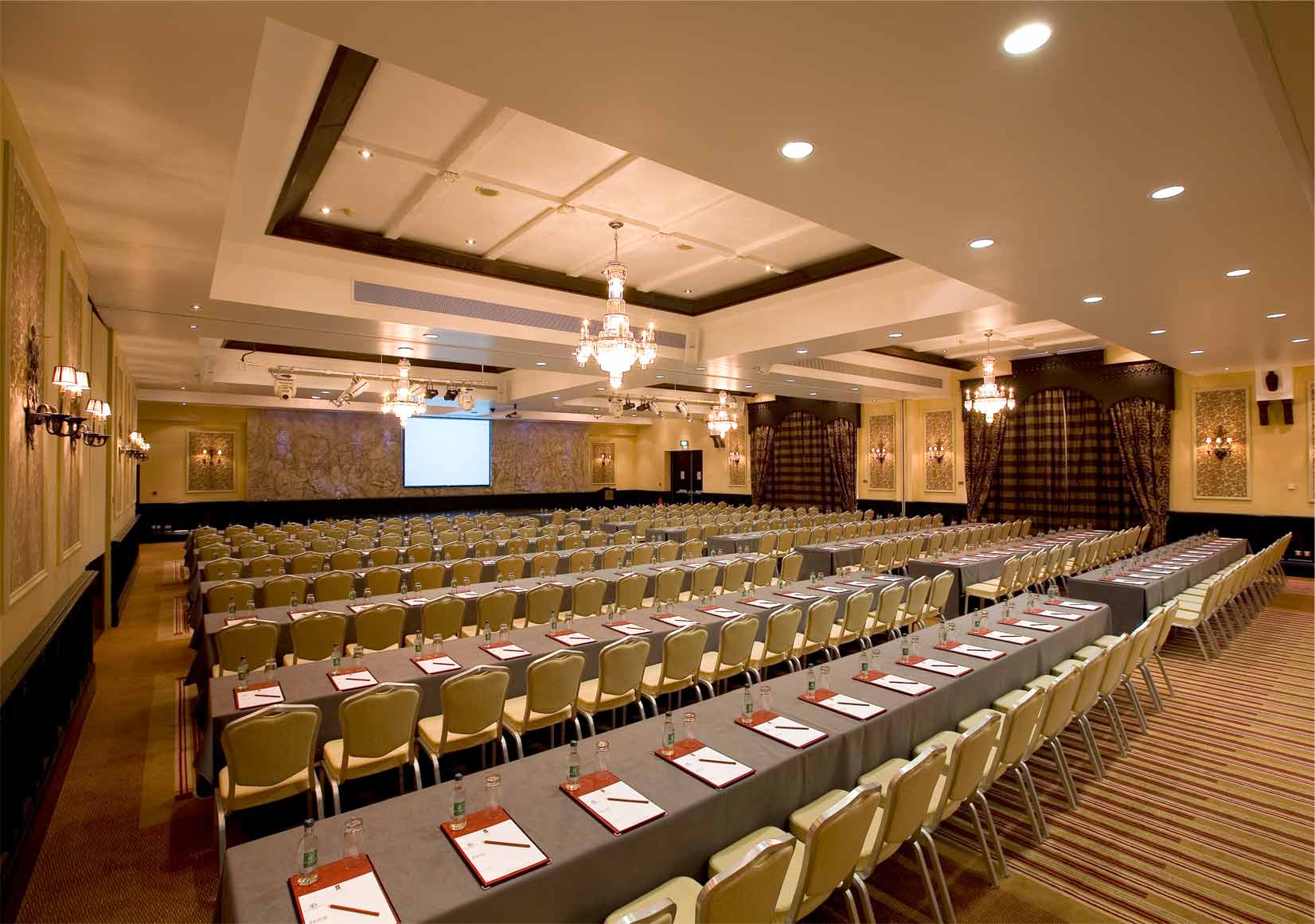 The Great Hall
As befits its title, the Great Hall is a truly great venue. The Great Hall is a perfectly distinguished setting for formal engagements and events. With a plush cream and gold colour scheme, Louise Kennedy crystal chandeliers and a dramatic plaster frieze of the Battle of Clontarf restoring the historic element of the castle, Clontarf Castle's Great Hall hosts a truly unique conference or event.
The Great Hall is regarded as one of the city's finest conference and banqueting venues, providing a capacity for up to 600 conference delegates. Carefully designed to maximise on natural light, the venue offers a complete blackout facility, dramatic high ceilings and wireless 100MG broadband. The Great Hall has its own pre-function lobby, perfect for conference registration, exhibitions, and refreshments.
Viking Suite
The Viking Suite offers a truly original experience, with its ability to be utilised as three different meeting venues. Viking Suites 1, 2, and 3 can be accessed separately for meetings of up to 30 persons or collectively as one large meeting room, which is ideal for a conference of up to 140 delegates. Furnished to a very high standard and with 100MG Wi-Fi and an abundance of natural daylight, equipped with an integrated screen, blackout facilities and air conditioning.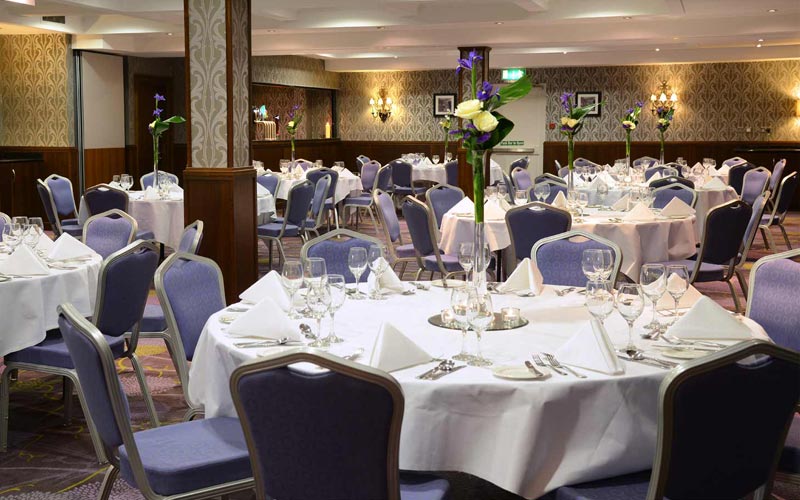 ---
Contact Details
Events Co-Coordinator T. +353 (0)1 833 23 21
Email: [email protected] Address: Clontarf Castle Hotel , Castle Avenue, Clontarf, Dublin 3, Ireland